Dubai city tour packages from Airport, Exploring the Wonders of Dubai
For travelers landing at Dubai International Airport, the adventure begins right at the airport itself with an incredible Dubai city tour packages from airport. This unique experience allows you to make the most of your layover, offering a glimpse of Dubai's wonders, all while being seamlessly connected to the heart of the city. In this article, we will delve into the inclusions of the Dubai city tour, the top attractions, and the convenience of being picked up from Millennium Airport Hotel, located just minutes away from the airport
Dubai City Tour from Airport Package Inclusions:
Airport Pick-Up Convenience: Upon landing at Dubai International Airport, your adventure begins with the utmost convenience. You can get picked up directly from the Millennium Airport Hotel reception lobby area, which is a mere minute's walk away from the airport terminals. This means no time wasted on transportation hassles, allowing you to maximize your exploration time.
Knowledgeable Guides: The Dubai city tour is led by experienced guides who are well-versed in the city's history, culture, and attractions. They will provide valuable insights, making your tour both informative and engaging.
Visit Iconic Landmarks: Your Dubai city tour is packed with visits to iconic landmarks like the towering Burj Khalifa, the stunning Dubai Mall, the man-made Palm Islands, and the captivating Dubai Marina. These architectural marvels are a testament to Dubai's ambition and vision.
Cultural Experiences: Immerse yourself in the city's rich culture with stops at the Dubai Museum in Al Fahidi Fort, the historic Al Bastakiya Quarter, and the vibrant Dubai Spice and Gold Souks. Explore the city's heritage as you stroll through these cultural gems.
Desert Safari Adventure: Experience the mesmerizing Dubai desert with a thrilling desert safari tour. Hop into a 4×4 vehicle and ride the dunes, witness a breathtaking desert sunset, and enjoy a traditional Arabian dinner under the starlit skies.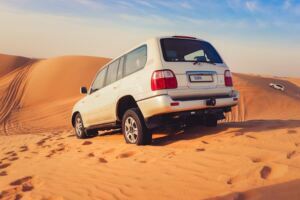 Cruise along Dubai Creek: Board a traditional dhow for a serene cruise along Dubai Creek, where you can witness the city's mesmerizing skyline, illuminated in all its glory.
Entertainment Extravaganza: Dubai never sleeps, and neither should you! Enjoy the city's vibrant nightlife with optional visits to places like the Dubai Opera or a mesmerizing light and fountain show at the Dubai Fountain.
Dubai city tour places: Things to do in Dubai for tourists and travelers:
Burj Khalifa: Scale the world's tallest building for panoramic views of Dubai. Don't forget to capture the cityscape from the observation decks.
Dubai Mall: Shop till you drop, and then indulge in various attractions like an indoor ice rink, the Dubai Aquarium & Underwater Zoo, and an array of dining options.
Palm Jumeirah: Visit this man-made marvel, home to luxurious resorts and the iconic Atlantis, The Palm.
Dubai Marina: Stroll along the picturesque promenade, dine at waterfront restaurants, and enjoy the buzzing atmosphere of this modern district.
Dubai Creek: Take a traditional abra ride to soak in the old-world charm of Dubai along the historic creek.
Jumeirah Beach: Relax on pristine sands and enjoy the turquoise waters of the Arabian Gulf.
Cultural Experiences: Explore the Al Fahidi Historical Neighborhood, visit the Jumeirah Mosque, and savor authentic Emirati cuisine.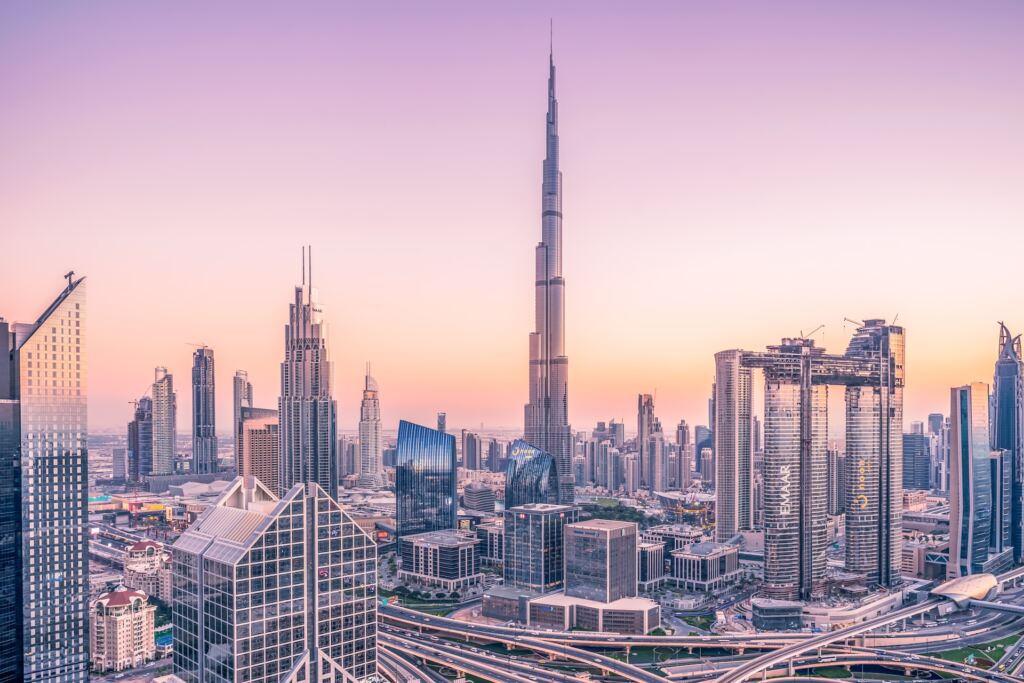 Conclusion
A Dubai city tour from Dubai International Airport is an unforgettable experience that allows you to make the most of your layover. With a plethora of iconic attractions, cultural experiences, and the convenience of being picked up from Millennium Airport Hotel, your visit to Dubai will be nothing short of extraordinary. Whether you're a traveler on a short stopover or a tourist seeking to explore this dynamic city, Dubai's city tour is your gateway to a world of wonders. So, embark on this adventure and discover the magic of Dubai right from the moment you step off the plane.