Dune Buggy Dubai: Hitting the Dubai Desert in Style
All about Dune buggy Dubai episode, read the most comprehensive article when it comes to experiencing the enchanting Dubai desert landscape, there's no better way to do it than on a dune buggy. Dune buggies provide adventure seekers with a thrilling ride through the vast golden dunes, and Dubai is the perfect destination for such escapades. In this article, we'll dive into the world of dune buggies in Dubai, covering everything from tours and rentals to prices and reviews.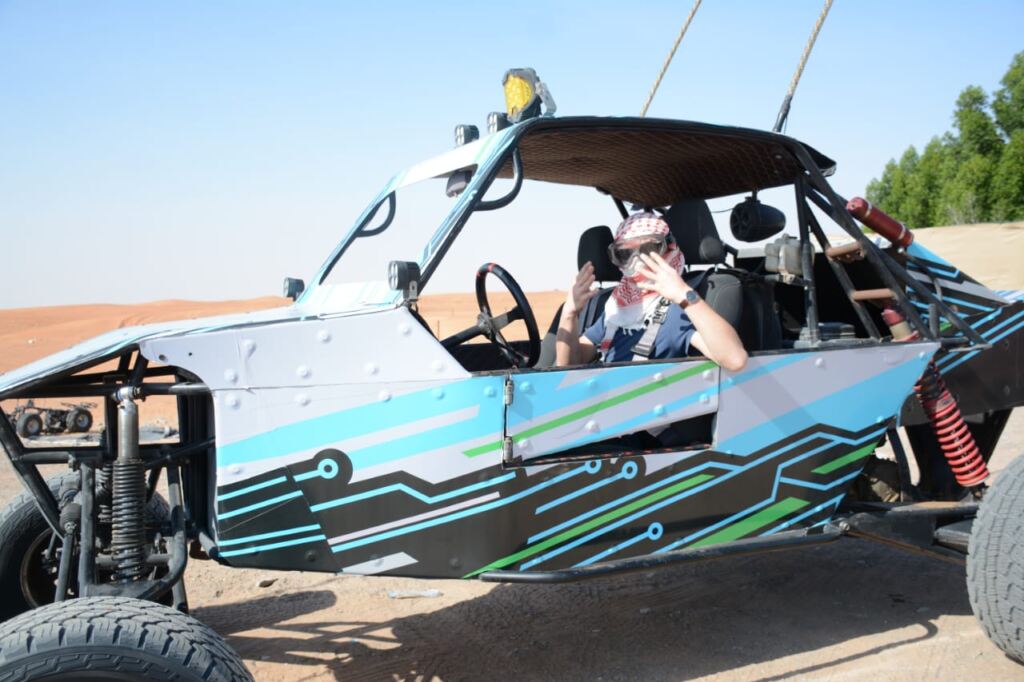 Dune Buggy Tour in Dubai
Unleash Your Inner Adventurer: Dune Buggy Tour in Dubai
Dune buggy tour in Dubai offer an unforgettable off-road adventure, where you get to navigate the challenging terrains of the desert. These tours typically start with a safety briefing to ensure a secure experience for all participants. Once you're geared up and informed, it's time to hit the dunes.
Dune Buggy Desert Safari Dubai Reviews
Before embarking on a dune buggy tour, it's essential to do some research. Check out online reviews and testimonials to get an idea of what to expect. Most operators in Dubai offer a range of packages, from short rides to full-day excursions. Read reviews to find the one that suits your preferences, whether it's a serene sunset tour or an adrenaline-pumping adventure.
Dune Buggy Rental in Dubai
Freedom to Roam: Dune Buggy Rental Dubai
If you prefer more flexibility in your desert exploration, consider renting a dune buggy. Dubai boasts several rental services that cater to both beginners and experienced riders.
Dune Buggy Dubai Price
The cost of renting a dune buggy in Dubai can vary depending on factors like the duration of the rental and the type of dune buggy. However, it's often an affordable option for those looking to explore the desert at their own pace. The pricing starts from $100 for a 30 minutes session and a guided session in an open desert out side fence starts from $300.
Dune Buggy Dubai from Cheap to expensive options

For budget-conscious travelers, there are options for affordable dune buggy rentals in Dubai. These budget-friendly choices allow you to enjoy the thrill of riding.
What's the Price of a Desert Dune Buggy Safari in Dubai?
The price of a desert dune buggy safari in Dubai can range from approximately $100 to $300 or more per person, depending on the tour duration and inclusions. Longer and more inclusive tours typically come with a higher price tag. It's advisable to book your dune buggy safari in advance to secure the best deals and availability. The custom v6 buggies are expensive but if you like to opt for a cheaper option you can choose Razor and Polaris brands, they start from 350 AED to 500 AED for 30 minutes session.
Dune Buggy Dubai: A Desert Adventure Like No Other
Unparalleled Desert Adventures with Dune Buggy Dubai
Dubai offers a unique desert landscape that's ideal for dune buggy adventures. The vast expanse of pristine dunes creates a thrilling playground for dune buggy enthusiasts. The experience of navigating the shifting sands and conquering steep dunes is simply incomparable.
Exploring the Dubai Desert: Dune Buggy Highlights
Dune Buggy Dubai Highlights
Breathtaking Views: As you speed through the dunes, you'll be treated to breathtaking views of the Dubai desert. The vastness and serenity of the landscape are truly awe-inspiring.
Sunset Magic: Opt for a sunset dune buggy tour to witness the mesmerizing moment when the sun sets behind the dunes, casting a warm golden glow over the desert.
Cultural Insights: Some tours include visits to Bedouin-style desert camps, where you can learn about the traditional Emirati way of life, enjoy authentic cuisine, and even try your hand at camel riding.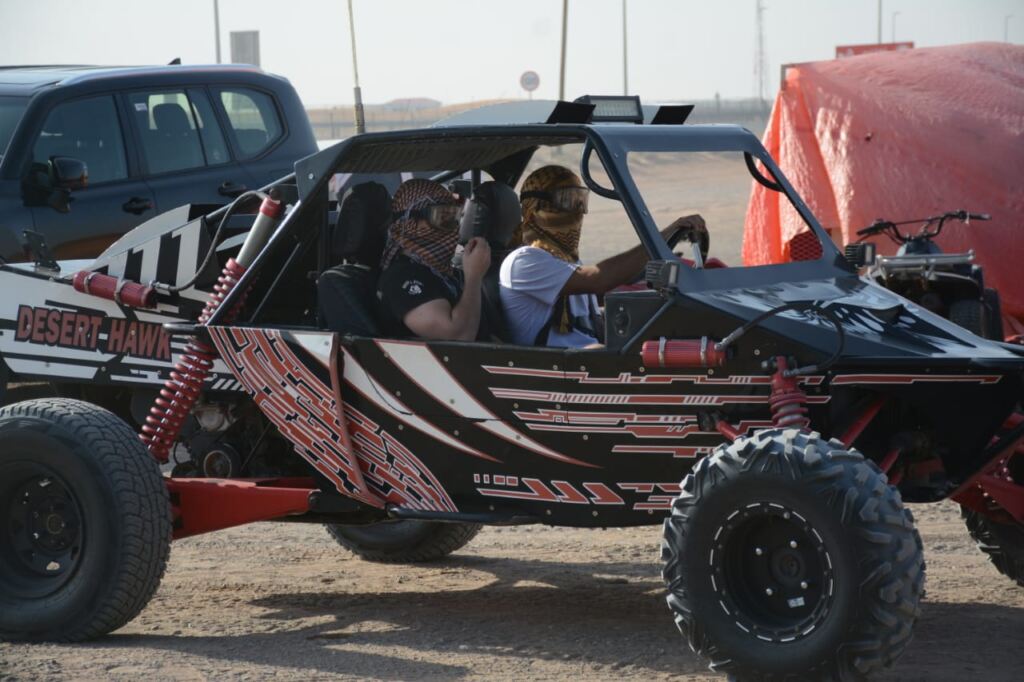 Conclusion: Dune Buggy Dubai – The Ultimate Desert Adventure
Dubai's dune buggies offer an exhilarating experience that combines the thrill of off-roading with the beauty of the desert landscape. Whether you choose a guided tour or prefer to rent a dune buggy and explore at your own pace, you're in for an adventure like no other.
If you're considering a dune buggy desert safari in Dubai, take the time to read reviews, compare prices, and plan your adventure accordingly. With the right information and a spirit of adventure, you can make your dune buggy experience in Dubai an unforgettable one. So, gear up, rev the engine, and get ready to conquer the mesmerizing dunes of Dubai in style!