What is Desert Safari Centralized Locations Package:
This is the Red Dunes Desert safari, with a 1-hour time duration on the red dunes desert. Located on Hatta Oman road A.K.A Madam / Lahbab
Bronze Package 1. Large to a small group for evening desert safari in a 30-50 seater Luxury coach from Centralized Pickup Locations
We are not taking you to the AL-Awir / AL AWEER desert where other freelancers and third-party agents take you to in 80-90 AED PACKAGE for 5-7 minutes desert drive.
Cheapest Desert Safari Package
Book your cheapest desert safari package and get picked up from the centralized meeting points. Once you have been picked up we take you for the adventurous desert drive called dune bashing. This is the most exciting part, please note that in this package we take you for a quick spin in the desert 4×4 SUV land cruiser where you can enjoy the sunset photography and the camel rides. The most important thing to consider in this Dubai safari package is that we are taking you to the red dunes which are known as the most beautiful desert zone.
When you are finished with the sand dune bashing you are taken directly to the campsite to enjoy the entertainment live shows, starters, Buffet dinner, BBQ, Hot belly dance, Fire show, Tanoura Egyptian show. Additionally, you can ride the ATV quad bikes too! We have the best desert safari tour squad to serve the tourists and the local residents for this safari tour in Dubai. Hand pickled hot rodders to take you for red dunes desert drive in Dubai UAE. you have around 1 hour, 60 minutes to spend in the desert
Our Centralized Bus Pickup & Drop off Locations:
Overview of Desert Safari Dubai
You can sit, relax at the campsite which is decorated with lowered tables, cushions, carpets. you can enjoy the belly dance show which is performed at the stage by the sitting area after the belly dance the Tanoura dance is performed and next to the Tanoura show you will get to see the exciting fire show. you can eat your BBQ, Dinner buffet with salads, starters with the free flow of drinks. Veg-non veg dishes are included in the desert safari dinner.
Desert safari Dubai is a 6 Hour outdoor sports adventure tour in the desert of Dubai  The trip usually starts from 3 pm in the afternoon and finished around 9 pm when you are dropped off back at your doorstep. The main highlights of the Dubai desert safari tour are the dune bashing in the desert, ATV quad bikes, sunset photo session, amazing entertaining shows that are stunning. Please note that this is the Red Dunes Desert safari on Hatta Oman road A.K.A Madam which is known as the best desert for the dune bashing.
If you like the Premium Land cruiser 4X4 Doorstep-home pickup option, you should choose the premium desert safari or if you are interested in dune buggy tour we can arrange that for you as well.
Pick and drop services from Sharjah and Dubai
Dune bashing, Dune drifting on Big Red Dunes
Sunset photography
Camel safari
Sandboarding, Sand skiing
uniformed tidy staff at cam
the most beautiful campsite
Dedicated area for the Larger groups only
lowered tables, carpets, Bedouins, restrooms
Free Flow of welcome drinks, tea, coffee, and mineral water
Exotic Shisha flavor, one free Shisha at Shisha lounge
Tattoo and Henna Designs
Dress-up costumes
Full course Buffet Dinner
Live BBQ Grill
Arabian bread
Arabic Tea
Soft Drinks
Tea
Coffee
Mineral Water
Enjoying eating zalabia "Lokimat"
Pasta, Biryani and many kinds of salad
Fruits cuts
The sensual Belly dancing
Sufi Egyptian Tanoura dancing
Falconry show
Fire show
Music Live Stage
Rest Rooms
children playing Area

Location
Dubai UAE

Timings
Tour Duration: 6 hours

Recommendations
Wear: Anything of Your Choice But Casual Clothing is Recommended.

Free cancellation
Cancel up to 24 hours in advance to receive a full refund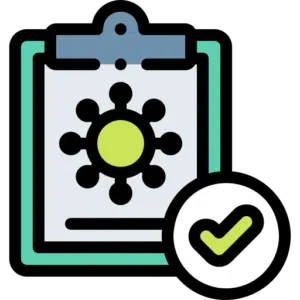 COVID-19 precautions
Special health and safety measures apply.

Duration 5- 6 hours
Check availability to see starting times.

Instant confirmation
Instant confirmation on email and whatsapp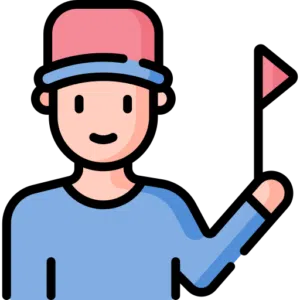 Pickup included
Complimentary pick-up from any hotel or location within Dubai, Sharjah, Ajman & Port Rashid cruise terminal. Pickup from Al Maha Resort, Bab al-Shams Hotel, Jebel Ali, Investment City, and Discovery Garden is available only with an additional fee.
For Quick Reservations Bookings or Questions:
+971 559627008 (Call & WhatsApp)
Price: 120 AED (per person)