TOP Overnight Desert Safari Dubai
Overnight Desert safari Dubai is not less than a wonderland? It is high time to have our Overnight Safari package will bring a great experience, peace, and happiness to your life.
Luxury Overnight Desert Safari Dubai cost Incl all-night assistance
In Overnight desert safari Dubai cost we are giving you a perfect chance to the best and stylish Arabian camp beneath the dark desert night skies in Dubai. Just go with our overnight desert safari package, which is all about a great mix of adventure activities to dining, traditional entertainment, and camping facilities amid isolated and never-ending sands.
In the overnight desert safari tour package, We provide Private tents, blankets, and sleeping bags for night stay. Belly Dance a pulsating steamy, yet jovial to amaze you in the desert camp, exotic belly dancers in desert safari will rock your stay with their dancing skills.
Desert safari with overnight stay in Dubai
Desert safari with overnight stay in Dubai could also be a good plan if you are planning for a cheap stay in Dubai for a night with tantalizing experiences of desert safari activities. We facilitate our valuable visitors and tourists with the following offers in overnight safari:
Overnight Desert Safari Dubai Deals, Camping, Private Rooms,Tents, Sleeping bags & breakfast
We have the best overnight desert safari Dubai deals that has all the facilities, adventures similar to the evening desert safari. You get your next day's Morning breakfast with irresistible aromatic Tea in the Morning breeze of Deserts. We have restrooms toilet facilities at our Desert campsite. Experience this magical night out and surrender yourself in a customized Desert campsite with us.
Do you want to have a memory that you can always look back upon and always feel pleased about it? Then Dune Drifters Tourism's overnight desert safari tour is something you do not want to miss out on. Why? Because a night in the Arabian Desert is going to leave you with memories you will never forget. You can do stargazing, UFO sightseeing in the overnight safari experience.
The Arabian Desert is famously known for its attractive night views and mesmerizing experiences. Scenic views, mesmerizing activities allow you to experience the unique culture of the Arabian Desert in a manner you have never seen before. You can now spend an entire night full of festive activities that will make every minute of your trip worth it.
Private Overnight desert Safari Dubai, what will your Night Desert safari be like?
If you choose to stay night desert safari Dubai with us, you will be picked from the hotel sometime around 3:30-04″00 Pm in the evening and brought to a private campsite in the Arabian Desert.
However, on your way to the private campsite, you will get to enjoy dune bashing in the evening glaze. After arrival at the private campsite, you will be allowed to settle in with Arabian drinks before the festivities like the private fire show and falcon show begins. Following the attractive shows, you will get to enjoy a lavish buffet of freshly made BBQ, Arabian salads, and much more.
There are tons of activities that you can do during the Arabian Desert safari stay overnight. You can go sand boarding, enjoy camel rides and even get the experience of riding speedy quad bikes in the desert sand at night. Before you head on over to the bed, a traditional belly dancing show will be held to create an experience you will never forget.
After you get settled in, dedicated overnight staff will be available to make sure everything is kept in check. In the morning, you will be served a succulent breakfast before you depart back for your hotel with a million memories to hold on to. The desert safari tour is a breathtaking experience for many.
The Best overnight Desert safari in Dubai 
All the staff working with us are licensed and has experience in organizing great overnight excursions. All vehicles used are insured and are well maintained. How about an 18-hour long trip of unlimited fun, foods, beverages, and adventure into the Arabian Desert of Dubai?
Overnight desert safari Dubai tour allows you to enjoy awesome adventures, cuisines, and cultural attractions in Dubai's the Arabian Desert. There is nothing better than a night packed with world-class cuisines, drinks, dance and fire shows, sunset, sunrise, and adventure activities like biking and surfboarding under the open sky! Our overnight desert safari package is just about that.
Evenings, nights, and mornings are beautiful in the desert. So, be sure that you are going to get countless moments to capture during your night safari in the desert – another great reason to take your loved ones for an overnight desert safari in Dubai!
Overnight Desert safari Dubai is an Extension to Sunset Safari
Our desert night safari includes camel rides, quad biking, sand-boarding and other major activities from our early evening desert safari package. So, if you want more from your evening safari trip, you can extend your trip and book overnight desert safari deals – you're most welcome!
There is a hygienic bathroom facility available at the campsite. However, you are advised to bring your toiletries and other essential accessories to avoid any inconvenience. It is an overnight trip, so we will provide you with a comfortable blanket and sleeping back.
FREE Pick and Drop
When you book our overnight desert safari tour in Dubai, you get free pick and drop facility. We will take you directly from your home or hotel to the entrance of the desert safari, where the actual fun and adventure begin.
Free pick and drop facilities are available for tourists staying in a hotel or anywhere in Dubai or nearby locations. We use 4×4 luxury vehicles to provide this complimentary service; therefore, you are requested to keep your baggage and belongings to a minimum.
You do not have to pay anything for this complimentary service. This service is available in and around Dubai. So no matter where you are staying, we will send our luxury vehicle to your place to pick and drop you safely and comfortably. With all that and more, we are sure you are already excited to book Dubai overnight desert safari package.
Timings: Night Desert Safari
The pick-up can be scheduled between 3:00 PM and 3:30 PM. The overnight desert safari trip begins at 03:30 PM and completes at 08:00 AM the next day.
Overnight Desert Safari Cost starting from 375 AED
Looking for attractive deals on an overnight desert safari in Dubai? We are the best tour operator in Dubai, offering a number of budget deals to please you and your dear ones during the overnight desert safari in Dubai. Call or email us to know more about our evening through morning desert safari deals. What's the big deal? Along with all the attractions you get to see billions of stars in the sky!
Overnight Desert Safari Dubai Tour, customize your trip option with additional features
Our night desert safari Add-ons includes Bon-fire, Live whole/partial Lamb BBQ during your stay on special request with additional costs, otherwise you can simply eat the BBQ and dinner which is cooked on BBQ grill. you can also request for night dune buggy rental in Dubai desert or do late-night BBQ cooking with the campsite assistants.
We also have an air-conditioning system in place at the campsite which is backed up with all night up & running generator. You can Whats-App us for more information. We have cheap and affordable overnight desert safari packages. No tour operator in Dubai can match the price, facilities, and activities we offer in our overnight desert safari trip.
Speak/write to us for more info!
Here is what we offer
Pick up from your Hotel around 3:30-3:30 PM
Desert dune bashing will leave you screaming with delight
Sand boarding or quad biking upon request
Sunset and Arabic costumes photographic opportunity
Camel riding
Shisha facility
Henna designing
BBQ dinner with a choice of vegetarian and non-vegetarian dishes
Get entertained with Belly dance and Tanura performance
Alcohol will be served for an extra charge
Sleeping bags and tents with great separate washroom facility
Overnight tea/coffee arrangement
Morning breakfast, tea, and coffee, omelette, boiled eggs, Jam, butter and fruits.
Drop off at your Hotel
Hand Picked F1 Dune Drivers and Tour Guides
Complimentary transfers from your doorstep
Big Ben Red Dune bashing, sunset photography
Camel safari, Sand Boarding, local dress to wear
State of the art beautiful camp & uniformed staff
Lowered tables, carpets, Bedouins, and cushions
Pasta, Biryani salads with fruits cuts
Sensual belly dance ,Sufi Egyptian tanoura dance
Fire show, Music Live Stage and Falcon show
BBQ Corn, Gift shops for traditional handicrafts
Overnight staff at your service
Soda drinks, Tea, Coffee, Mineral water & sheesha
Tattoos, henna designs for Ladies
Buffet dinner, Live BBQ grills, Arabian bread
Enjoying eating zalabia "Lokimat
Sand Boarding
Restrooms and children playing Area
Paid Cash Bar at the Campsite
Private tents, sleeping bags and mattresses
Next Morning Desert Breakfast

Location
Pick up facility from your doorstep, hotel, villa in Dubai and Sharjah

Timings
Tour Duration: 16 hours

Recommendations
Wear: Anything of Your Choice But Casual Clothing is Recommended.

Free cancellation
Cancel up to 24 hours in advance to receive a full refund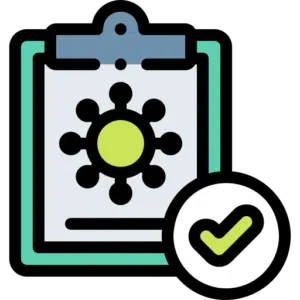 COVID-19 precautions
Special health and safety measures apply.

Duration 5- 6 hours
Check availability to see starting times.

Instant confirmation
Instant confirmation on email and whatsapp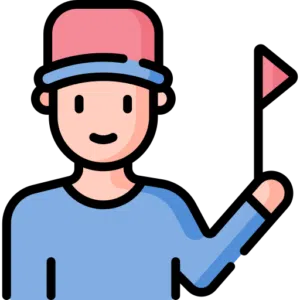 Pickup included
Complimentary pick-up from any hotel or location within Dubai, Sharjah, Ajman & Port Rashid cruise terminal. Pickup from Al Maha Resort, Bab al-Shams Hotel, Jebel Ali, Investment City, and Discovery Garden is available only with an additional fee.
For Quick Reservations Bookings or Questions:
+971 559627008 (Call & WhatsApp)
Price: 279 AED (per person)