Hummer Desert Safari Dubai:
Looking for great fun, thrill & happiness in hummer desert safari Dubai? You must go with our best Hummer Desert Safari package will give you the luxury experience. This will be the most amazing adventure tour in Dubai, so if you love adventure, you must try it out.
Best Hummer Desert safari Dubai
This should be your best Hummer desert safari Dubai package. This tour is a wonderful way to experience the Dubai desert where our expert guides cum drivers will guide you on everything. Our expertise will show you a new desert world, which will be a great fun land as you will enjoy the ride of hummer H2.
Evening Desert Safari in a Hummer with a Twist is an experience to cherish for your whole life. The Hummer Safari includes all the activities that are on a Hummer Evening Desert Safari tour. This safari option can be taken as a regular package or the VIP Deluxe Hummer Safari Tour
Private Hummer Desert Safari Dubai  : Popular Pick-up Spots
in your private desert safari Hummer go up and down with the splendid golden sand dunes and your thrill reaches the peak. You will surely start screaming and laughing, will be unforgettable and you will love to do it more often. If you land in Dubai during the afternoon and plan to spend a thrilling evening alone or with a loved one under the stars, you can book us before your flight. Our driver will pick you up in the luxurious Hummer H2 and take you directly to the desert in style.
Our famous pick-up locations include Dubai city and its suburbs including Investment Park, Business bay, motor city, Marina, Al Barsha, Downtown and surrounding areas, Jebal Ali, and Dubai Airport. Other than these, pick-up services can be provided anywhere within the city bounds of Dubai.
Arrival at the vast red sand dunes in Hummer Desert safari excursion

Next, go sand boarding and a camel ride will help you to witness the magical sunset of Hummer Desert Safari.
Dune Bashing in the Hummer desert safari H2
Hummer Dune bashing is famous for a stylish desert drive in the deserts of Dubai. This is a VIP Hummer desert safari for Dune driving and Dune bashing.  You will be greeted with a traditional warm welcome and in a beautiful setting; you can have a buffet dinner with delicious B.B.Q. under the twinkling Dubai desert sky.
Trip to Khayma for BBQ dinner and entertainment
Also, the best belly dance, rhythmic beats of Desert will bring you a magical night so you can't forget these wonderful moments.
Imagine an oasis in the middle of the desert. This is the feeling that the Khayma gives to the visitors. It appears out of nowhere in the middle of the desert. Here the driver will drop you and guide you through to the table pre-booked for you. You may stop, on the way inside, at the gift shops and get souvenirs. There are numerous options to choose from. You can even get your name written in a sand bottle. Everything is moderately priced and will give you a memory that lasts.
The BBQ dinner and buffet are served at a specific time. You may watch the belly dance while you smoke a hookah pipe with a popular sheesha flavor of your choice. The exotic belly dance performance is one of the major things to do when in Dubai. After that, you will be entertained by an amazing Egyptian Tanoura Show which will leave you spinning in awe. The lights are out and all you can see are the spinning lights in front of you. This performance is followed by a fire show.
Mouthwatering BBQ and buffet are served afterward. You may eat to your heart's desire delicious food in a variety of types. It includes local cuisine as well as oriental. The BBQ is the most delicious dish of them all. There is also a salad bar set for you. Mineral water is served at your table as well as tea and coffee. You will enjoy the hot beverages in the cool evening. We are responsible for dropping you back at your hotel. On your way out u can meet the falcons.
What to wear?
The comfortable dressing is encouraged especially keeping the weather in mind.
We discourage women from wearing heels as it will be difficult to walk in the sand. Preferably wear high boots. They will keep the sand from reaching your feet.
Bring sunscreen as well as sunglasses, sun hats, etc. to protect you from the sun.
Who not to bring?
Travelers with a medical condition
People who have spinal problems
Passport and other sensitive documents
Additional Information
From pick-up till drop-off it will take about 5 to 6 hours which is the approximate total time of this excursion
Keep track of your belongings and do not leave anything in the vehicle or at the campsite
All the safety features of our vehicles are up to date and all our vehicles carry a first-aid box
Call us today to know more about this package!
Private Exclusive Hummer H2
Dinner BBQ
Dune Bashing Torture test drive session optional or normal desert drive
salads mineral water tea coffee

Location
dubai

Timings
Tour Duration: 6 hours(3:00 to 9:00)

Recommendations
Wear: Anything of Your Choice But Casual Clothing is Recommended.

Free cancellation
Cancel up to 24 hours in advance to receive a full refund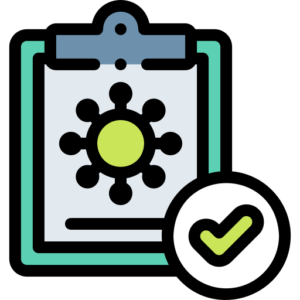 COVID-19 precautions
Special health and safety measures apply.

Duration 5- 6 hours
Check availability to see starting times.

Instant confirmation
Instant confirmation on email and whatsapp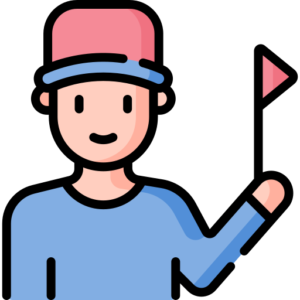 Pickup included
Complimentary pick-up from any hotel or location within Dubai, Sharjah, Ajman & Port Rashid cruise terminal. Pickup from Al Maha Resort, Bab al-Shams Hotel, Jebel Ali, Investment City, and Discovery Garden is available only with an additional fee.
For Quick Reservations Bookings or Questions:
+971 559627008 (Call & WhatsApp)
Price: 1200 AED (Private Exclusive Hummer )