Desert Safari with Quad Bike Dubai
Desert safari with quad bike showcases some of the best moments, culture, people, and food of Dubai.  We will experience a great Desert Safari, which won't only be so peaceful, but too much thrill as well. Book us and get an opportunity to experience some of the more well-known regional attractions.
In this desert safari with quad bike package, you get to ride an ATV Quad bike which is normally 50 BHP. You can test and try your quad biking driving skills in the enormous sandpit. You can ride an ATV ride with a desert safari for 30 minutes, 1 hour, or 2 hours. You can try making doughnuts, do the J Turns on the bike as you are free to take it, and test your driving skills to the max.
Desert Safari with Quad Bike, ATV Quad Biking 30 Minutes
Fancy a Quad or the Buggy? Desert Safari With Quad Bike for a 30 minutes session is full of adventure and you can't miss out the amazing ATV quad bikes. We will help you with an exciting ride on a rugged quad bike to the traditional Dubai desert experience. Ride on it as fast as you can, click some photographs, make great videos, and enjoy it the most. you can also book Desert safari with Dune buggy instead if you are willing to skip ATV Quad bike.
Evening desert safari tour includes a stopover at the ATV Quad Buggy compound where you can ride the ATV quad bike, Normally it's a stopover for a 30-minute session for all the tourists to buy Arabian lifestyle traditional artifacts, local dress for women and men.  We also have the facility of washrooms, handicraft shops, and fresh juice shops to rejuvenate. This stopover of a 30 to 40-minute stay ends up heading towards the campsite.
In the desert safari with Quad bike package, you can also include a dune buggy rental tour which is a rage dune buggy that is 400 BHP. In order to do that buggy rental in Dubai, you need a private desert safari SUV so that we can take you to an extreme rage buggy zone which is additional 20 Minutes drive away from the campsite.
Desert Safari with Quad Bike on Red Dunes the most popular Desert in Dubai !
Desert safari with Quad Bike ride will be 25 minutes single Quad Bike ride that will give you the most. Also find other fun sessions, including- camel riding, sand-boarding, and dune bashing, as well as don't forget riding a quad bike through the Lahbab Desert.
We take you to one of the famous desert known as red dunes in the Emirate of Sharjah & Dubai. It is located on Hatta/Oman road and is known to be the biggest desert attraction for amazing dune bashing and quad biking in Dubai. Red Dunes desert has gigantic and enormous soft dunes on which you enjoy the best part of the desert safari trip" called dune bashing A.K.A sand bashing
Desert Safari with Quad Biking, Test your Biking Skills.

Your journey is not over yet as once you reach the desert camp, enjoy mouth-watering BBQ food accompanied by live belly dance and other entertainment sessions. Find other great sessions, including- Free Camel riding, henna painting, watch tanoura dancing, and Arabic dress photography. Also, have hookah will bring you all peace and happiness in such never seen before settings.
To book your desert safari with quad biking deals, Please Whats-app us at +971 55 962 7008 regarding the type of quad bike you wish to drive. In this package, a 50 BHP Yamaha is included for a 30 minutes session. If you like Raptor, Polaris, can-am, Moto dirt bike, or a dune buggy ride ranging from 90 BHP to 250 BHP horsepower, please Whats-app us so we can quote you for the package. Children from age 7 to 12 are advised to book the standard ATV quad bike and adults over 15 can book a Raptor or Yamaha Dune Buggy.
Raptor or Polaris
instructors
desert safari complete package with Quad bike
safety gears
Evening desert safari with BBQ dinner

Location
Dubai UAE

Timings
Tour Duration: 6 hours

Recommendations
Wear: Anything of Your Choice But Casual Clothing is Recommended.

Free cancellation
Cancel up to 24 hours in advance to receive a full refund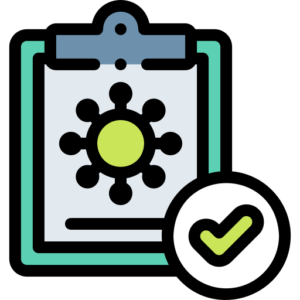 COVID-19 precautions
Special health and safety measures apply.

Duration 5- 6 hours
Check availability to see starting times.

Instant confirmation
Instant confirmation on email and whatsapp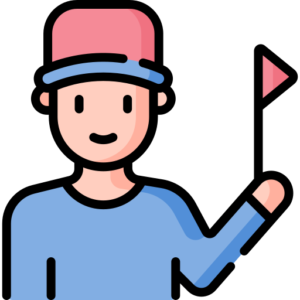 Pickup included
Complimentary pick-up from any hotel or location within Dubai, Sharjah, Ajman & Port Rashid cruise terminal. Pickup from Al Maha Resort, Bab al-Shams Hotel, Jebel Ali, Investment City, and Discovery Garden is available only with an additional fee.
For Quick Reservations Bookings or Questions:
+971 559627008 (Call & WhatsApp)
Price: 310 AED (per person)