Morning Desert Safari with Quad Biking
Morning Desert Safari With Quad Bike is best-suited trip for those who love adventure. We will take you to the most beautiful and golden desert, for an unforgettable Arabian Desert adventure. If you are just a single person you can book this trip for 700 AED in an exclusive private Land cruiser…
Overview of Morning Safari with Quad Biking, Sand Boarding & Camel Ride

Our Morning Desert Safari with Quad Biking is the best sunrise tour and would be a perfect choice for all, who like to start their day with great & adventurous activities. We will make your morning tour so adventurous and amazing that you will remember it for the rest of your life. Important note! The minimum requirement for this trip is two people…
Morning desert safari with Quad Bike: Start your Safari tour with a pickup from your desired location. Enjoy the scenic views and a guided tour to the vast red dunes by our professionally trained driver and tour guide in a 4WD (vehicle may vary for a large group).
Details of the Early Morning Desert safari with Quad biking

Spend the 2 most thrilling hours of your life in our 4×4 cruiser smashing the dunes. Feel yourself sliding and gliding with the most unique Sand boarding experience of your life. Choose a Quad Bike of your choice to begin the fun-filled yet exciting Quad Bike in the "Big Red Dunes Morning Safari Zone".
We are responsible for keeping you well fed with a fulfilling yet light morning breakfast. your tour shall end up with a camel ride full of serenity, a breakfast or a brunch of your choice, and a drop-off to any location you want within Dubai.
Early Morning safari Quad Biking-Pick Up Details
Our Morning desert safari with quad biking is not all about enjoying desert morning views on an exhilarating 4X4 dune bash or knowing the culture and heritage of Dubai, but it is more than that. Here is the highlight of this tour-
We will pick you from your hotel in the morning
Go with the 30 minutes quad biking which allows you to drive through the breathtaking red desert sands
Camel riding without additional charges
Sand boarding on high red dunes
Drop back to your hotel or residence in Dubai
No prior experience of riding a quad bike is essential for the people as training will be provided by our experienced team.
Arrival at Lahbab
You will be provided all the safety gear and equipment for a safe and great riding experience. Standard quad biking Dubai session is 30 minutes, although the longer session is made available on request for additional charges.
Private Morning Desert safari Dune Bashing
For the next 3 hours, you will forget all the worries you want to leave behind on your vacation. Dune bashing provides you with the most intense and thrilling experience. Smash through the dunes and leave the sand swirling behind. Make the video inside the vehicle to capture the excitement and ecstasy you felt. This will make a great memory especially if you have come with a loved one or friends.
Sand boarding
Step out of the 4WD after the dune bashing. Experience being on top of dunes and see the endless terrain of the Arabian Desert. Slide down the tall red dunes on the sand boards we provide. Sand surf and enjoy this unique experience
Quad Biking
Quad biking is the most adventurous thing to do when in Dubai. You will have various options to choose from. The off-roading rides we provide include ATV Quad Bikes, Dune Buggies named as Raptor and Polaris 2, 4 seater. The quad bikes are from 90 BHP and 220 BHP. Quad Biking can take place in the sandpit zone or alternatively, you can go for a guided tour outside the sandpit.
Camel Ride
Your tour will end with a 2-3 minute ride on a slow trotting camel. Experience all that the desert has to offer. This peace and silence you will never feel in the hustle and bustle of city life. Get in touch with your inner self and replenish your soul while you are at it!
What to Wear?
Dress comfortably (there is no dress code)
Wear high boots so that sand doesn't get in and your feet stay protected (or anything else that is comfortable)
Things that will protect you from the sun like a hat, a pair of sunglasses, and most importantly a sunscreen.
Who not to bring?
your passport or any ID that is important to you
Sandals, heels or Flip Flops
Additional Information
Our vehicles are fully insured and are equipped with safety features like seat belts, roll bars for support, etc. The vehicles have an active GPS and they carry a first aid box. Including pick-up and drop-off, the estimated time for this activity is 4 hours.
You will get everything mentioned in the package.
Dune bashing
snacks
sand boarding
camel safari
ATV Quad bikes
Mineral water

Location
Big Red Dunes on Hatta oman road

Timings
Tour Duration: 4 Hours (9:00AM – 1:00PM)

Recommendations
Wear: Anything of Your Choice But Casual Clothing is Recommended.

Free cancellation
Cancel up to 24 hours in advance to receive a full refund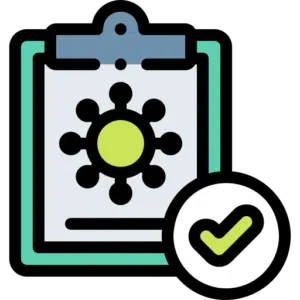 COVID-19 precautions
Special health and safety measures apply.

Duration 3- 4 hours
Check availability to see starting times.

Instant confirmation
Instant confirmation on email and whatsapp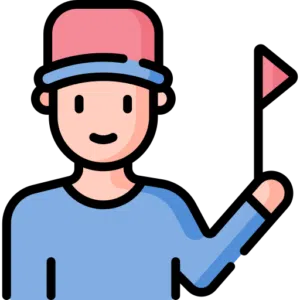 Pickup included
Complimentary pick-up from any hotel or location within Dubai, Sharjah, Ajman & Port Rashid cruise terminal. Pickup from Al Maha Resort, Bab al-Shams Hotel, Jebel Ali, Investment City, and Discovery Garden is available only with an additional fee.
For Quick Reservations Bookings or Questions:
+971 559627008 (Call & WhatsApp)
Price: 400 AED (per person)