Dubai Evening Desert Safari with BBQ-Dinner, No 1 Desert Safari with Free Transfers
Dubai Evening Desert Safari With BBQ Dinner is a package you can't miss out on. This is the best Arabian adventure tour that will showcase to you the real Dubai. We have  this safari in Dubai package to provide you all of the popular Arabian adventure in a single excursion. You will be amazed by the quality and quantity of trip such as Dune Bashing, camel safari, quad biking and a lot more.
Dubai Evening Desert safari with BBQ Dinner, Inclusions, Highlights, and Itinerary
In the Dubai evening desert safari with BBQ dinner tour you are picked up in our 4WD SUV jeeps for the desert dune driving session on Lahbab road which is the most popular desert for dune bashing in Dubai. There is an ATV quad, buggy compound at the entrance where you can also get the desert safari with quad bike for 30-60 minutes starting from additionally 150 AED per adult.  You will then proceed on to the most exciting part of this trip called dune bashing, after that there is a stopover at the high sunset point for some sunset photography session.
Besides Evening desert safari with BBQ Dinner You will love the camel ride; welcoming camels will entertain you as you enter our campsite. No age limit everyone can try camel rides to cherish and take photos while riding. Enter the safari campsite for total comfort, wear a local dress. Find carpets, cushions, Bedouins, lowered tables to relax and enjoy. Visit mini shops for traditional dresses at our desert campsite; buy local dresses, bags beautifully designed by local artists. Enjoy live music, a five-star buffet dinner, a variety of Arabian food, Lebanese food, BBQ meats, chicken, lamb, and desserts to refreshing your taste buds. Eat as much as you can, it's a free flow
Dubai Evening Desert Safari with BBQ Dinner, High Red Dunes Sand-Boarding, Khaymah

Another great idea during the evening desert safari with BBQ Dinner is sand boarding. Sand-boarding (which is a popular name for skiing in sand) is a unique experience for all tourists. You get a chance to revel in the golden glowing sand of Dubai. Book us and we will help you to spend an unforgettable evening with ultimate activities, food, and events.
Evening Desert safari with BBQ Dinner Camel Ride, Sand boarding
In Evening desert safari with BBQ Dinner there is plenty of variety to eat from if you look at our menu. From veg to non-veg and Jain food, there is a list of healthy food you can eat to boost up your body for proteins & carbohydrates. Thrills of sunset desert safari are something we will recommend you so you can enjoy your life to the fullest by forgetting all stress and tension of work.
With Us you're getting the service that is rated 5 stars
The Evening desert safari with BBQ Dinner typically starts between 2:30 – 3:30 p.m. in the evening when you are picked up from your hotels in Dubai by our professional guides cum drivers.
Evening Desert Safari with Camel Riding:
In Evening desert safari with BBQ Dinner enjoy the back riding of a camel; the friendly Camels are available for a short camel trekking ride session around the campsite that is included in your package. Camel Safari is also separately provided if you are interested. We will then assist you for the rest of the evening and provide clear instructions to help you at every stage of the evening desert safari.
Henna Tattoos
Get amazing stylish Henna painting designs that are traditional and yet stylish at the campsite on arms, hands, or legs ( For Females )
Evening Desert safari Quad Biking
In Evening desert safari with BBQ Dinner If you are not keen to participate in dune bashing, then you are dropped off at the campsite. The licensed drivers then take the rest of you for the dune bashing sport if you are interested. There is a stopover at the ATV quad compound, sandpit area for those who wish to ride ATV quad bikes in the desert. ATV quad bikes are available that you can drive in the enormous sandpit. Quad bikes and the buggies are available from 30 minutes to 1 hour from a single-seater to a double-seater. We have Raptors, Yamaha's, Polaris ranging in size, and Engine BHP which varies from one another. Dirt bikes and the rage buggies are also available on request, please consult with our customer support for rates, they normally start from 150 AED for a 30-minute session.
Top-rated High Red Dunes Evening Desert Safari with Experts of Dune Bashing

In evening desert safari with BBQ Dinner the drivers drive the cars up and down on the sand dunes and even sideways so you can be thrilled.
We bring you the Best Desert Safari Dubai trip to offer you a blend of an exciting sand dune experience and a relaxing BBQ dinner under the stars. If you are seeking out a perfect outing with family and friends then this would surely be among the top-recommended desert safari in Dubai.
Your evening desert safari begins with a heart-thumping 4×4 drive making your way up and down the wavy sand dunes of the desert and ending up in a luxurious campsite only to be served with scrumptious BBQ in the starry night.
The Evening Dubai desert safari has much more to offer than just a delicious BBQ dinner buffet and a range of vegetarian and non-vegetarian food options. The campsite welcomes you to a variety of activities that reflect the true essence of the traditional Bedouin lifestyle in the UAE.  Henna tattooing, camel riding, wearing Arabic outfits called Kandora, and watching an amazing Falcon is part of the campsite stay.
Costumes for Photography :
Wear Qandoras & Abayas for Men and women at the campsite for a photo session, and wrap up your tour by having tempting food and watching great belly dancers.
Dress Code:
It is advised that you wear your casual attire. Avoid wearing sandals, heels, and flip-flops because it gets hard to walk over the sand. Keep your warm tops in winter because it gets cold after the sunset. It may take 5 to 6 hours tour where the beautiful desert of Dubai will be waiting to serve you at its best.
Evening Desert Safari Price:
Evening Desert Safari with BBQ dinner Price Per Person is 150 AED. If you are a group of more than 10 people the price would be 125 AED per person. The price includes all the activities; the child's price is 115 AED aged from 3 until 9 years of age. The infants are free of cost. Please note that this desert safari in Dubai is top of line Safari trip in Dubai UAE.
Dubai desert safari booking method is handy just email or WhatsApp and no long waiting.  You can WhatsApp us at +97155 962 7008. Desert Safari Tours are the pride of the United Arab Emirates Tourism Industry. An average resident of Dubai goes on a Desert Safari Dubai tour as many times as they wish to with their friends and families who are visiting Dubai. 4×4 Dubai Desert safari trips are booked every day, especially during weekends, during Eid, Xmas Christmas, and New Years' eve.
BE AWARE OF FREELANCING & THIRD PARTY SERVICE PROVIDERS THAT ARE OFFERING PARTIAL SAFARIS.
THEY OFFER PARTIAL & INCOMPLETE PACKAGE WITH BELOW POINTS YOU SHOULD KNOW.
They are not taking you to the Big Red Dunes which is located on Hatta Oman road in Al Madam which is the popular desert for soft, gigantic red dunes for dune bashing.
They take you to a barren desert at Al Aweer for only 5-7 minutes, no dune bashing just the bumpy ride
Outsourced shared campsite utilized by all third-party service providers/freelancers, overcrowded campsite, and substandard food.
No free flow of BBQ & the Buffet dinner, No sunset point photography over Red Dunes.
Vehicles owned by freelancers and campsite shared by everyone.
You should check the Driver ID name of the tour operator agency you have booked with.
With Us you're getting service that is rated 5 stars
We take you to the Red Dunes "Madam, Lahbab" "Desert Safari in Dubai which is on Hatta Oman road with enormous, gigantic soft dunes popular for sand bashing/drifting.
You have 40 minutes for the desert drive, sunset point photography, sand-boarding, camel riding
Free flow of BBQ, Dinner, & the starters.
Agency owned vehicles, SUV jeeps/Fleet
Tidy clean uniformed chauffeurs
CHECK OUT OUR REVIEWS ON GOOGLE AND SEE WHAT CUSTOMERS ARE SAYING ABOUT OUR SERVICES
DESERT SAFARIS DUBAI ON GOOGLE Visit our Main page
Desert Safari Dubai Package Details
Reach the desert zone & deflate the tires
Sunset photography at breathtaking the point
Sand boarding, Sand skiing
Arrival at the most beautiful campsite
Welcome drinks, tea, coffee, and mineral water
Tattoo and Henna Designs
Buffet Dinner, Live BBQ Grill, Arabian bread
Enjoying eating zalabia "Lokimat"
The sensual ambiance of Belly dancing
Falconry show Fire show, Music Live Stage
Pick and drop services from Sharjah and Dubai
Dune bashing, Dune drifting on Big Red Dunes
Camel safari in Dubai Desert
uniformed tidy staff at camp for the welcome
lowered tables, carpets, Bedouins, restrooms
Smoke exotic Shisha flavors, free Shisha at the lounge
The free local dress called Kandoras to take Photos
Arabic Tea, Soft Drinks, Tea, Coffee & Mineral Water
Enjoying eating zalabia "Lokimat"
Sufi Egyptian Tanoura dancing
Rest Rooms, children playing Area

Location
From your doorstep, Hotel reception, Tower, building anywhere in Dubai, & Sharjah

Timings
Tour Duration: 3.30 pm to 9:00 pm. Pick up time desert safari in winter 02:45 pm to 03:15 from your doorstep. Pick up time of desert safari in summer 04:00 pm to 04:30 from your doorstep

Recommendations
Wear: Anything of Your Choice But Casual Clothing is Recommended.

Free cancellation
Cancel up to 24 hours in advance to receive a full refund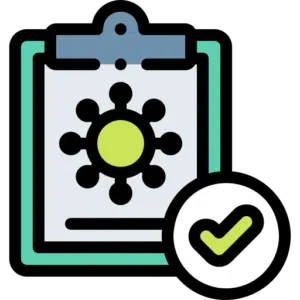 COVID-19 precautions
Special health and safety measures apply.

Duration 5- 6 hours
Check availability to see starting times.

Instant confirmation
Instant confirmation on email and whats app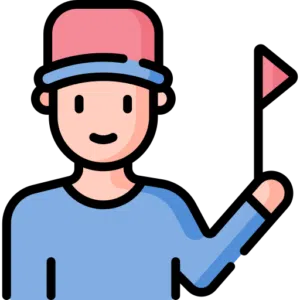 Pickup included
Complimentary pick-up from any hotel or location within Dubai, Sharjah, Ajman & Port Rashid cruise terminal. Pickup from Al Maha Resort, Bab al-Shams Hotel, Jebel Ali, Investment City, and Discovery Garden is available only with an additional fee.
For Quick Reservations Bookings or Questions:
+971 559627008 (Call & WhatsApp)
Price: 150 AED (per person)