Looking for the best Dune Buggy Safari in Dubai? Buggy Tours Dubai day & night available. Dune Buggy Rental with Hot Rods
Book the most powerful Dune Buggy Safari in Dubai with complete accessories.
Like to get dirty your hands and feet in the desert? It is high time to go with the Dune Buggy Tour will bring the hilarious experience you ever had before. Get ready for this so fantastic tour will bring great adventure in your life, which can't forget for a lifetime. You must drive this 160 BHP engine dune buggy and go everywhere in the desert – enough to have thrill and fun. Unlike 4×4 vehicles, the buggy is so powerful and specially designed to drive on the sand. Climb and crawl over massive dunes as your buggy will easily drive, go as fast as you can, have great pictures, and lots of fun.
What do you wear to a dune buggy Rental in Dubai?
All safety equipment and an unlimited supply of water will be provided so you keep safe during the tour. Have the best buggy and attack the dunes with you behind the wheel in no time. We will work with you to get the best possible result for you and ensure to make all arrangements beforehand so that without wasting your time you can enjoy your day to the fullest. These buggies are street legal that come up with custom-built engines that are variant upon the custom forged piston rings and connecting rods. Toyota custom engines are used with custom headers which vary from 135 to 800 BHP
Turbo Dune Buggy tour in Dubai, extreme power to push the limits
So, call us and pack your bags as we will give you the ultimate options for having fun! The custom dune buggy also comes up with a turboed engine that has Garrett Turbo which kicks 100 BHP more to the torque. The lighter frame helps the engine pull more power and the acceleration, adjustable coil-overs help adjust the dune tracks you wish to drive on. Our technicians use precision calculated techniques to build a rage buggy for an extreme desert drive with total control. These buggies are lighter in weight as compared to sand rails which do not have doors, fenders, and boots. Being lightweight these buggies do not get stuck in the sand like SUV off-road jeeps.
Desert Safari Dune Buggy Specifications, the best & the safest Dune Bashing
These buggies come up with paddle tires, UTV sand tires, and mud tires, which help them, move over sand dunes easily. Having light frames and mid-sized engines their weight is equally distributed and helps them get along well on sand mountains. Climbing huge sand rails is never a problem with these desert buggies; it is fun to drive them on heights as compared to a level surface. This dune buggy trip is available on a private basis since these buggies are available on an hourly basis.  You can book these for an hour or 2 and advance booking is required. These are 2 seater sand rails and dune buggies that you can choose to book; dirt bikes are also available for single individuals. we also have Dirt Bikes and regular ATV quad bikes for children.
Buggy Dune Bashing and Dubai Desert Safari for Private groups & Company year-End Events
If you have a larger group of employees or are a big family, WhatsApp us for a revised and discounted quote at +971 55 962 7008. Hot Rod Rage buggy tours in Dubai are the best-selling trips.  Book this master of disaster desert safari buggy trip in the morning or in the evening, both the slots are available.

Location
Dubai & Sharjah

Timings
Tour Duration: 6 Hours (3:00PM – 9:00PM)

Recommendations
Wear: Anything of Your Choice But Casual Clothing is Recommended.

Free cancellation
Cancel up to 24 hours in advance to receive a full refund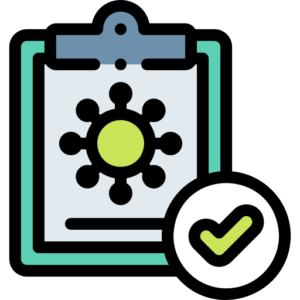 COVID-19 precautions
Special health and safety measures apply.

Duration 5- 6 hours
Check availability to see starting times.

Instant confirmation
Instant confirmation on email and whatsapp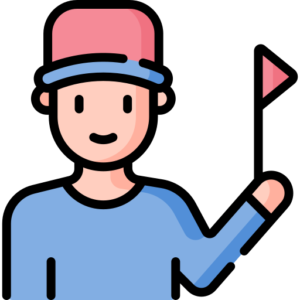 Pickup included
Complimentary pick-up from any hotel or location within Dubai, Sharjah, Ajman & Port Rashid cruise terminal. Pickup from Al Maha Resort, Bab al-Shams Hotel, Jebel Ali, Investment City, and Discovery Garden is available only with an additional fee.
For Quick Reservations Bookings or Questions:
+971 559627008 (Call & WhatsApp)
Price: 850 AED (For 2 People)