Luxury Desert safari for everyone traveling to Dubai in 2021
Are you a visiting Dubai in 2021? than than this should be your chance to enjoy the luxury desert safari Dubai and adventure to its fullest. Dubai has been calling people, tourists and investors from all over the world and now is the time and the wait is finally over. The Dubai expo 2021 will begin from September 2021 on wards.
you can plan your trip to Dubai with guides, walking tours, for attractions & accommodations. The motto of Dubai 2020/2021 Expo was to connect minds creating a better future. There are various ways to explore Dubai, Sky Dive is not far away when it comes to superlative adventurous tour, on the other hand we have below Top-notch what to see and what to do Top-sights as below.
Burj khalifa
Helicopter tours
Safari park
Miracle garden
Burj Al Arab
The Dubai mall
SKI Dubai
Adventure water park
Dubai Aquarium & under water zoo
wild wadi water park
Dubai Frame
IMG worlds of Adventure
Motion gate Dubai
Lego Land
Bollywood parks
Dubai Garden Glow
Laguna water park
Butterfly garden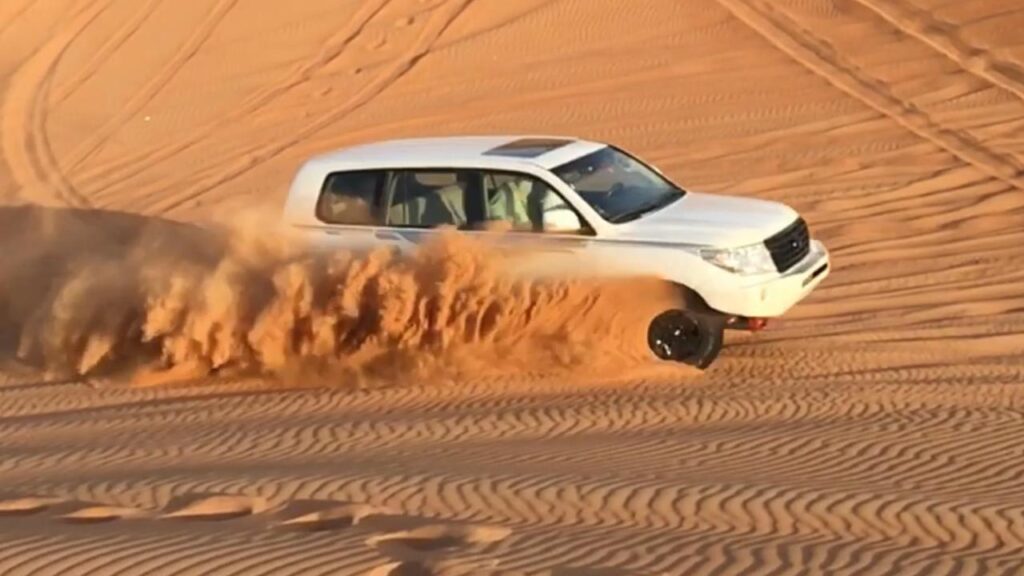 when it comes to the desert safari in Dubai it is quiet obvious that you will get the off-road Arabian adventure adrenaline while you are surfing up & down on the curves and dunes of the desert.The dune bashing is performed on the dunes and the desert called Red sands in Lahbab which is approximately a 45 minutes drive away from the city. It is known to be the most popular desert for ATV quad biking, Dune buggy ride tours, and motto dirt biking.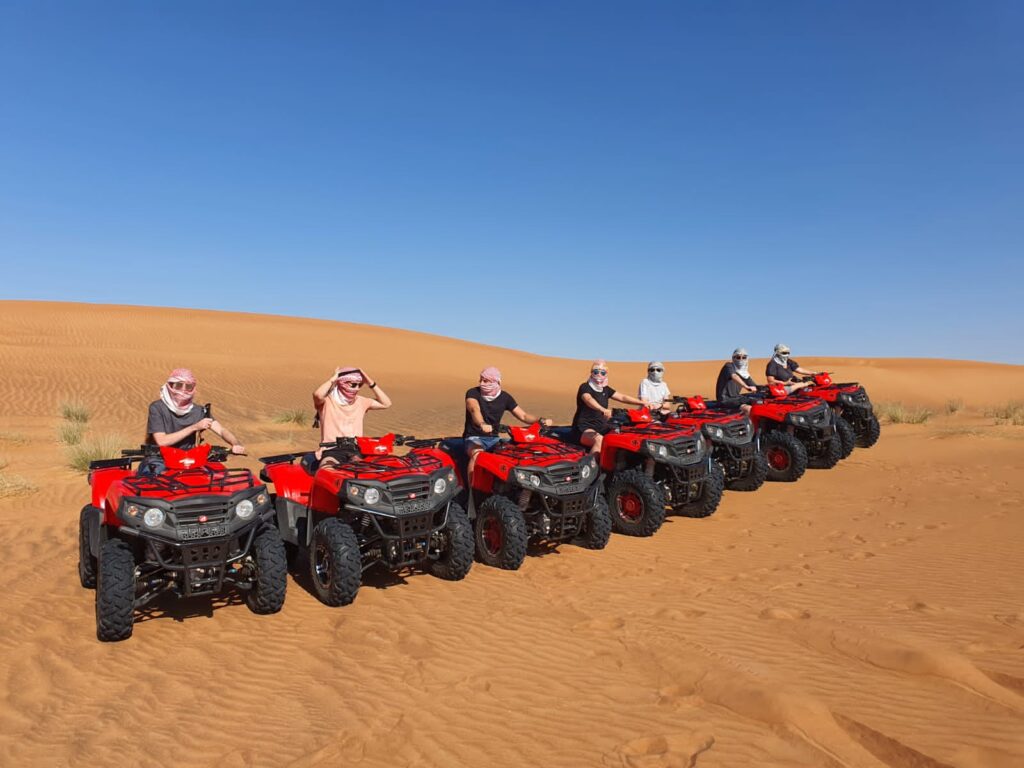 Once the Dune Bashing is finished you end up reaching at the highest dune located at the top of the desert for sunset photography session where you can take some really artistic photos. Here the stop over time is 30 minutes to enjoy the sand boarding and the sunset desert safari photography.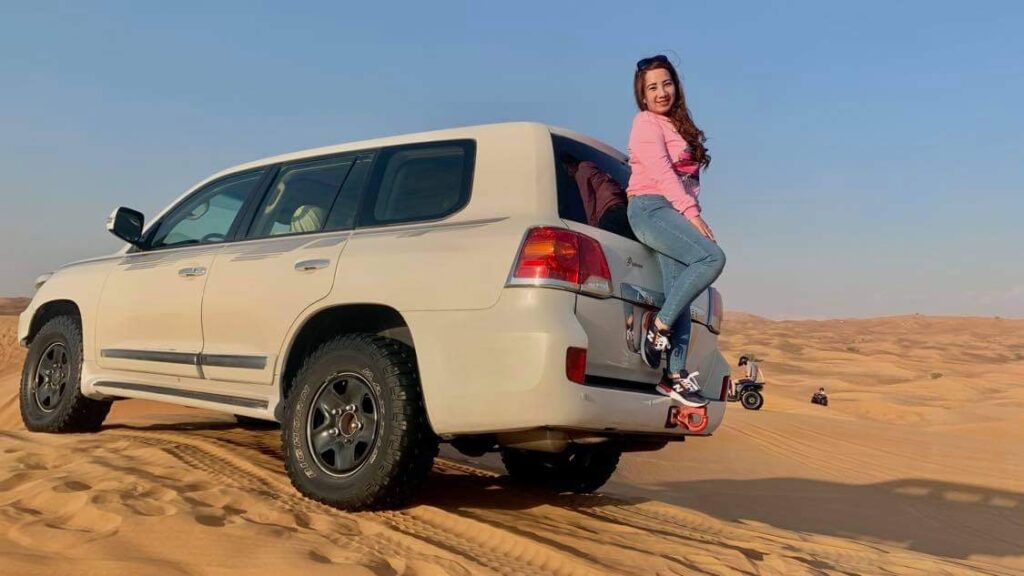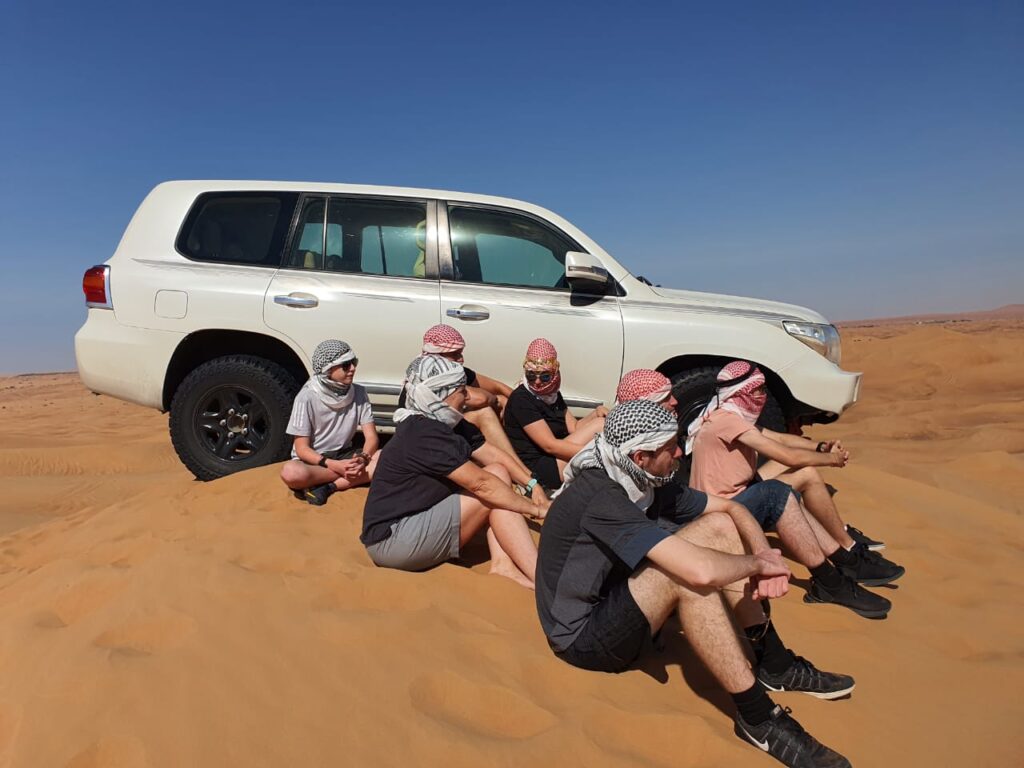 The sand, dune bashing is performed in a form of of a convoy of all the SUV land cruisers and this is approximately for 45 minutes drive up & down on sand dunes. A brief induction is performed by the licensed and highly trained desert safari drivers. That's not it, you get to experience the traditional desert khaymah life style where you get to sit & relax on lowered tables, cushions and carpets at the campsite. At the campsite you are served with the starters, Arabian Dates, Arabian Tea, Live BBQ grill, with dinner buffet.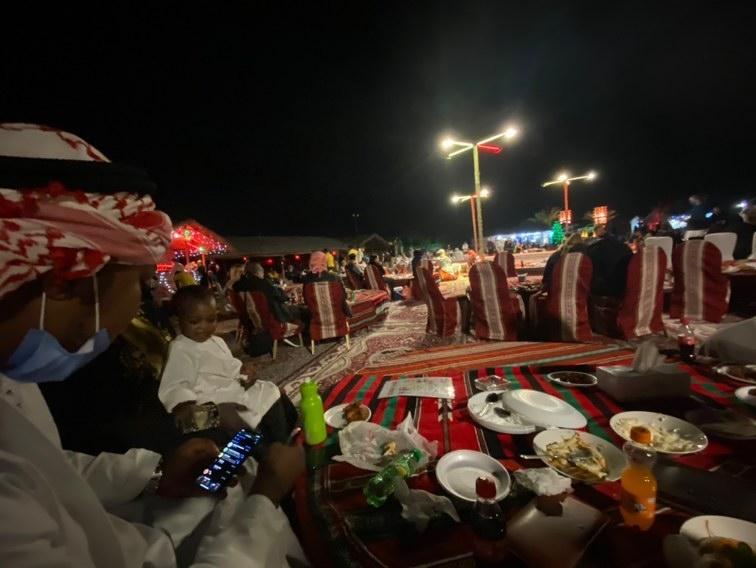 The dinner usually is unlimited where you can have free flow of the BBQ, starters, desserts, buffet, tea & mineral water. The VIP service is also available where you get served on your table, free flow of every thing right on your table by campsite staff.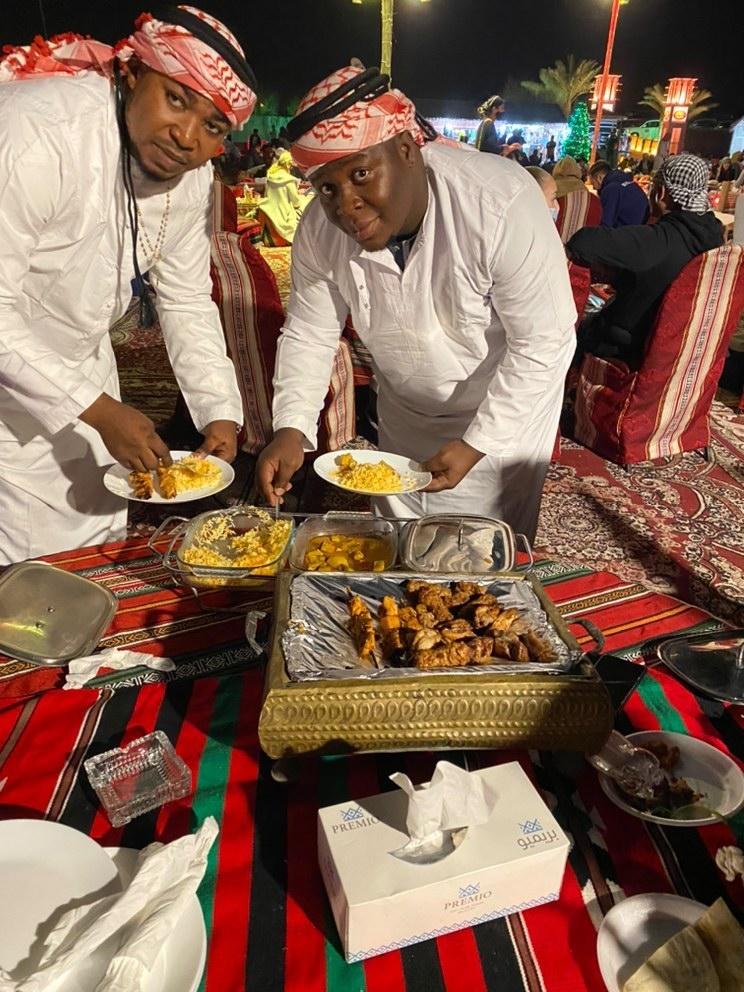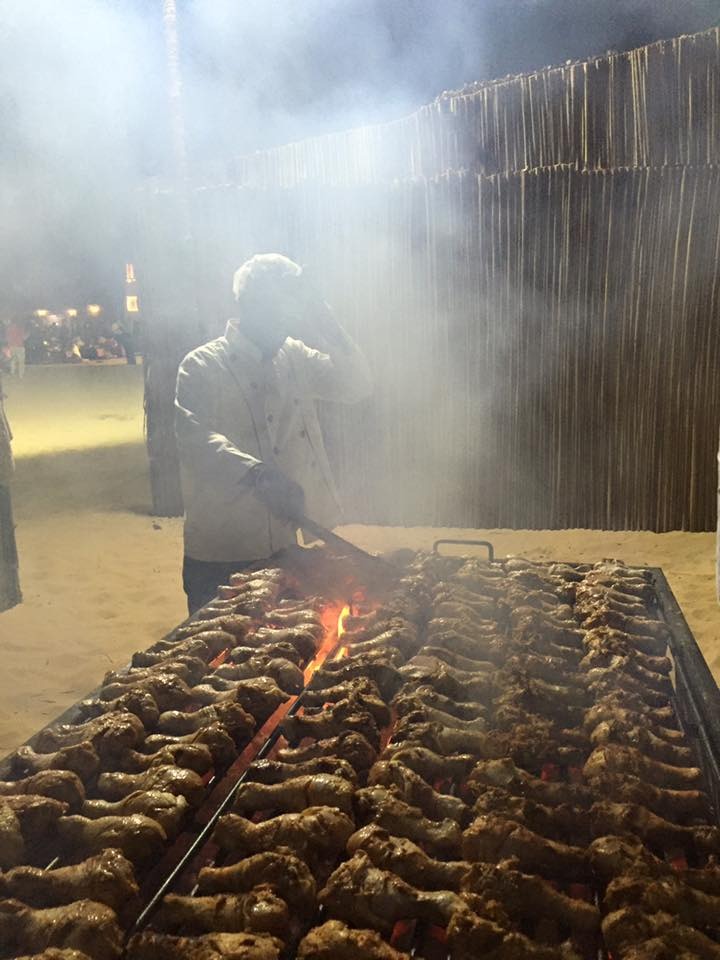 The Luxury styled themed VIP sitting lounge is available for the guests to enjoy their long waited mouth watering BBQ dinner. After the dinner the Belly dance is performed which is led by fire show & Sufi whirling show. once the live entertaining shows have been performed the tourists can make their way back to the city remembering one of the finest experience they had in Dubai desert safari