Dubai's Green mosque opened having capacity of 3500 worshipers "Khalifa Altajir Mosque"
Having less capacity in mosques in Dubai & sharjah for individuals have been noticeable specially on Fridays which is a holy day and off from work. People arriving from surrounding neighborhood are seen on offering prayers around the premises of mosques because there is always a large volume of people. The project green mosque holds a lot of importance as it is the Eco-friendly mosque.The mosque has received the the platinum rating for green building by "LEED" leadership for energy and environmental design in accordance with USGBC.
The mosque comprises of 9,754 square meters square meters, the project of Khalifa Altajir mosque was represented by His Highness sheikh mohammed Bin Rashid Al Maktoum. The mosque was opened to all the worshipers on the holy day Friday by the Awqaf & minor affairs foundation. The mosque can accommodate up to 3500 worshipers and is located at port saeed area.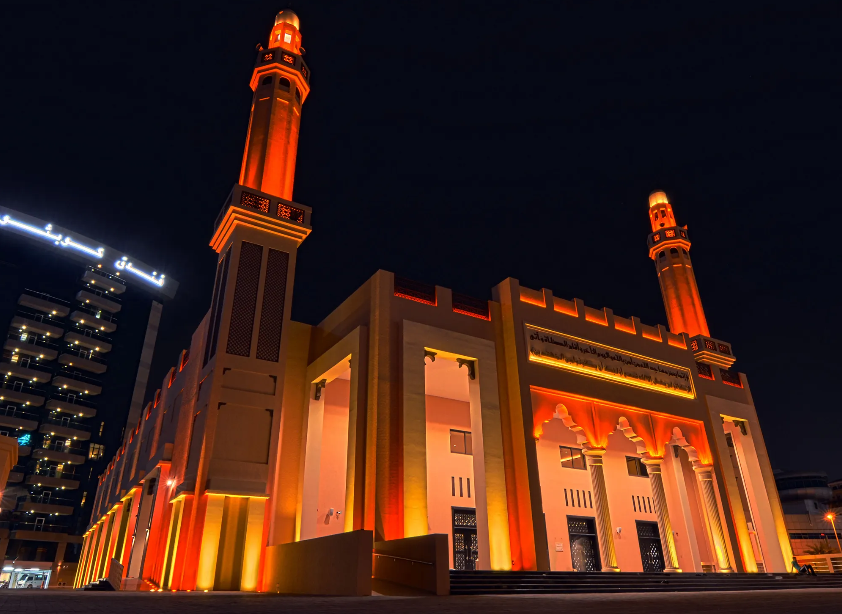 The mosque has state of the art such as auto adjusting the flow & pressure of water area in the ablution area. The exterior domes and poles are equipped with solar technology and total solar backup plant. Eco friendly and energy saving lightening system is in place LED system which is operated automatically by sensors. The mosque would be contributing as an attraction for all the tourists as well where we have a large number of tourist destinations and things to do in Dubai.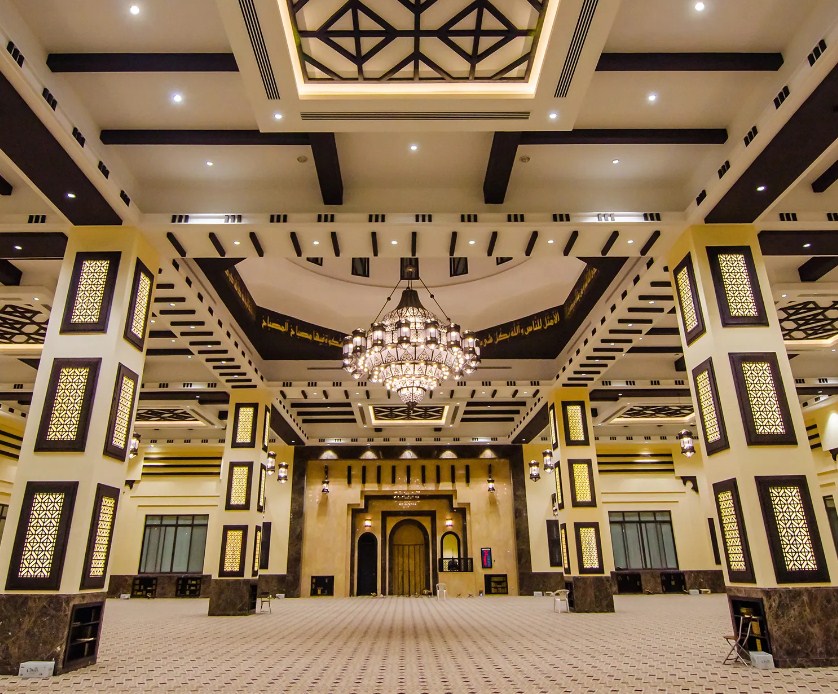 Besides mall of the emirates, Dubai mall, Dubai Aquarium, Burj khalifa, Burj Al Arab, beaches and tourist destinations in Dubai the mosque will be visited by a large volume of tourists. Besides the major places to visit in Dubai like Desert safaris these mosques will be visited by hundreds specially on Fridays. The desert safari tours are the best sellers tours in Dubai city , visited by 99% of the tourists. Friday is a day off in the city and mostly all the family, friends, tourists enjoy their day off enjoying the sand bashing trip in Dubai.
Desert safari Dubai Deals and Offers for all the residents and tourists to enjoy their day off in Dubai
Dubai desert safari trips are served on the private basis due to covid-19 in exclusive SUV land cruisers, up to 5 individuals are allowed to sit. The sharing jeep based trend is becoming more less as for now as every one is concerned about the safety and health issues due to Covid-19. The sunset safari trips are all time famous since the end of 80's and the beginning of 90's, and these desert safari tours will remain the most visited places until ever. The best desert safari Dubai tour is the one available with Dune Drifters Tourism.